To be effective, you need to reach people with the right message at the right time.
Effective message development
ASC will direct and develop advertising that hits home with your key audiences. We can work with you and your staff to create new campaigns and original advertising, or simply provide outside feedback and direction for your creative team.
Strategic media planning and placement
With all of the choices available today, choosing the right media to deliver your message can be confusing and overwhelming. ASC specializes in planning and placing advertising in all types of media-including print, television, radio, online, outdoor and other media.
We'll evaluate all of your choices and develop a targeted media plan designed to create maximum impact within your budget. Our services include: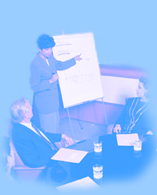 Learning about your target market, and researching your options

Developing media plans for different budget levels

Negotiating rates and placement with media to maximize your visibility and investment

Placing the advertising

Monitoring and reconciling the actual ad placement
Contact us today to learn more.