Custom, creative materials that get results
ASC develops the materials you need to reach your target audiences with the right messages.
From start to finish, we can oversee and manage all facets of print, online and multimedia production to create integrated, well-designed and well-written materials.
Using in-house staff and our extensive creative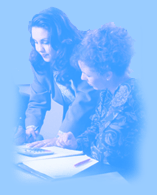 network, we provide:
Concept development

Copywriting and editing

Design and layout of print materials

Electronic and multimedia production

Website development

Production coordination, including printing, mailing and distribution
Contact us today to find out more.