Terms of Use
This website and its contents are the property of Ann Smith Communications, Inc. and is protected pursuant to U.S. and foreign copyright and trademark laws. By accessing, visiting or using any section of www.annsmithcommunications.
com, you are agreeing to comply and be bound by the following terms, which govern this website which are subject to change at any time.
This website, including any subsection accessible through our home or entry page, is published and maintained by Ann Smith Communications, Inc. When you access, browse, or use this site, you accept, without limitation or qualification, the terms and conditions set forth and any additional terms and conditions of use set forth.
User/visitor may not modify, copy, distribute, transmit, display, perform, reproduce, publish, license, create derivative works from, transfer, or sell in any way any information, documents, graphics, software, products or services ("Materials") obtained from this website, except that user may view the website content in its present form and user may download copies of the materials for personal, noncommercial use, provided user keeps intact all copyright and other proprietary notices. The use of any materials on any other website or networked computer environment is prohibited. User recognizes that unauthorized use of website content may subject user to civil or criminal liability.
The Ann Smith Communications, Inc. website may contain links to third-party sites. The linked sites are not under the control of Ann Smith Communications, Inc., and Ann Smith Communications, Inc. is not responsible for the contents of any linked site or any link contained in a linked site. Ann Smith Communications, Inc. may provide such third-party links only as a convenience, and the inclusion of a link does not imply endorsement of the linked site by Ann Smith Communications, Inc.
Ann Smith Communications, Inc. may add, modify, change, alter, or remove any part of these Terms of Use at any time, without notice. Any changes to these Terms of Use or any terms posted on this site apply as soon as they are posted. By continuing to use this site after any changes are posted, you are indicating your acceptance of those changes.
In no event shall Ann Smith Communications, Inc. be liable for any direct, indirect, punitive, incidental, special or consequential damages arising out of or in any way connected with the use of this website or with the delay or inability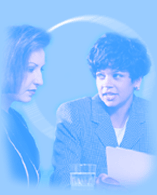 to use this website, or for the materials obtained through this website, or otherwise arising out of the use of this website, whether based on contract, tort, strict liability or otherwise, even if Ann Smith Communications, Inc. has been advised of the possibility of damages. Because some states/jurisdictions do not allow the exclusion or limitation of liability for consequential or incidental damages, the above limitation may not apply to you.